SPECIFICATION
LINE UP
APPEARANCE
12G-SDI 
22-line optical fiber transmission is possible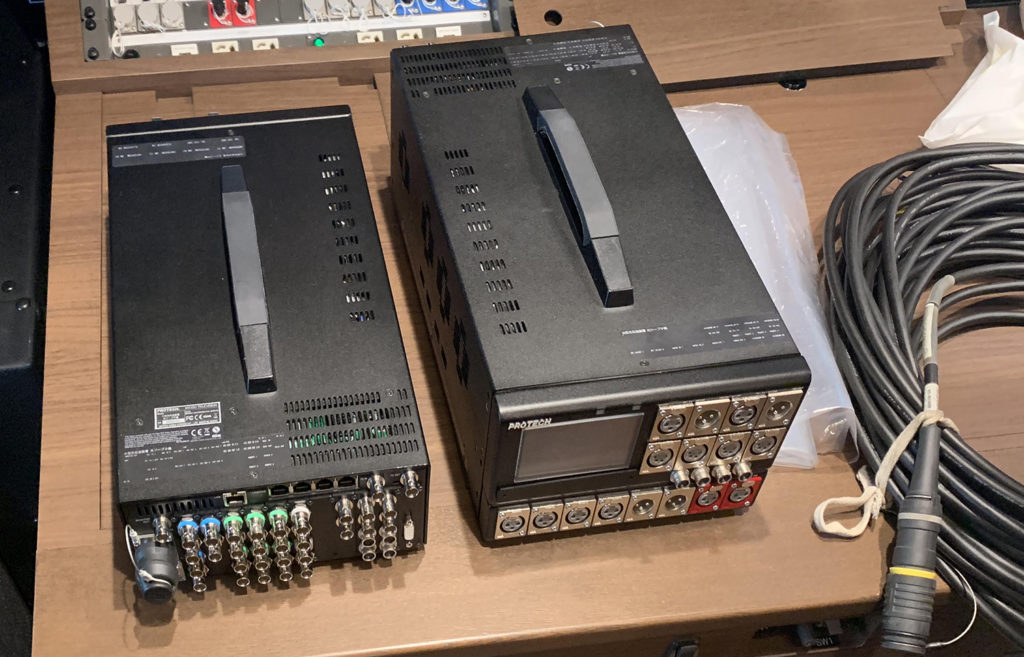 You just need one cable to enable long distance transmission
By using optical fiber cable, it's enable to do long distance transmission with 12G/6G/3G/HD/SD signal, intercom, tally, AES/EBU L/R, RS-232/422/485 and power supply. Transmission distance is up to 2km. Our MASTER LINE enables to transmit 22-line for large type and 11-line for small type.
※For 12G transmission, transmission distance may become shorter depending on situation.
Enable to do AC input /DC input
Not only AC input but DC input is possible with our MASTER LINE. It does not require plug, so you can use this anywhere.
Both AC and DC can be used with the same functions.
Enable to asynchronous transmit for each channels
Large type HIKARI JEEP  transmits 22-line, small type HIKARI JEEP transmits 11-line. Our MASTER LINE enables to asynchronous transmit for each channels independently.  When performing synchronous transmission, time code and other discrepancies may occur if the camera types are not unified.
Asynchronous transmission does not cause problems even if the type of camera connected to the MASTER LINE is different.
Identify the type of connectors at a glance with coloring
In recent years, many BNC connectors are used for various signal transmissions. BNC connectors have a wide range of uses such as SDI signal input / output, through-out, tally, GENLOCK, time code and audio signals, and it is difficult to figure out which connector is compatible with which signals. PROTECH has made it possible to immediately determine which connector has which function by attaching a coloring to the connector (patent pending). The setting-up time can be shortened.
4-line camera remote
Our HIKARI JEEP has four remote connectors. The camera remote serial interface supports RS-232/422/485. Many types of remote control are possible.
12G-SDI 22-systems Receiving / Transmit Enables Optical Fiber Transmission
6ch transmit, 16ch receiving large optical fiber transmission system transmitter
ML-0616F
※BTO
●Accessory:User's manual/Warranty
※The layout varies depends on the design.
16ch transmit, 6ch receiving large type optical fiber transmission system base unit
ML-1606M
※BTO
●Accessory:User's manual/Warranty
※The layout varies depends on the design.
12G-SDI 11-line receiving / sending enables optical fiber transmission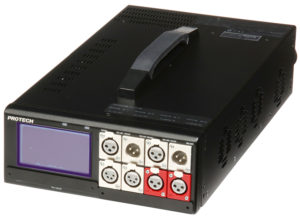 3ch transmit, 8ch receiving small type optical fiber transmission system transmitter
ML-0308F
※BTO
●Accessory:User's manual/Warranty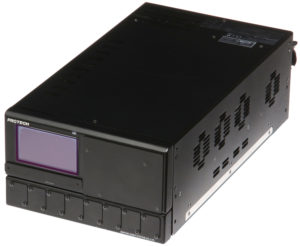 8ch transmit, 3ch receiving small type optical fiber transmission system base unit
ML-0803M
※BTO
●Accessory:User's manual/Warranty
12G-SDI 8-line receiving / sending enables optical fiber transmission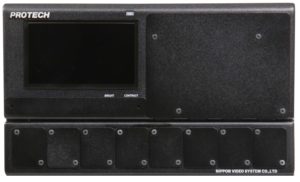 8ch transmit small type optical fiber transmission system transmitter
ML-0800F
※BTO
●Accessory:User's manual/Warranty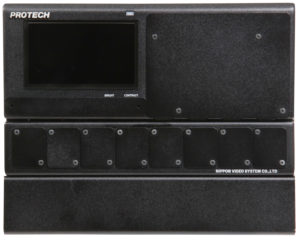 8ch receiving small type optical fiber transmission system base unit
ML-0008M
※BTO
●Accessory:User's manual/Warranty
Enables to transmit 8K 120P 12G/6G/3G/HD dual link, quad link supports asynchronous
12G 10ch 8K 120P supports camera adaptor
LS-900
※BTO
●Accessory: Remote cable x 1
12G 10ch 8K 120P supports base unit
LS-950
※BTO
●Accessory:BNC-04M x BMC x 1/RCC-450S/User's manual/Warranty