SPECIFICATION
LINE UP
APPEARANCE
DOWNLOAD
PROTECH RGB high brightness cam light with free operation free of control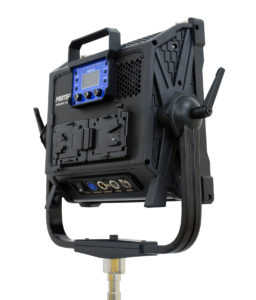 New launch! Latest model camlight
We'd like to introduce our newest model of daylight. With the basic function,we can say its design is very Protech-ish.
Emphasizing light quality, you can get enough light.
Wide range of power input
This product can be used by either AC or DC power. The AC power supply is a world-wide input that can be used not only in Japan but also overseas.
The DC power supply is driven by a V-mount battery. It can be used with two V-mount batteries and can be used outdoors.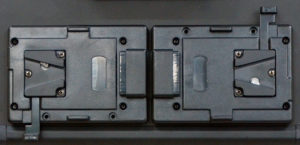 Adjustable color temperature
This product has a color temperature adjustment knob. Stepless adjustment from 2800K to 9900K is possible.
RGB high brightness light source supports full color. We will copy the desired color and provide a natural color expression.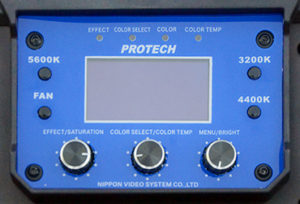 RGB high intensity camlight
RGB hight intensity camlight
UC-4000
●Accessory:User's manual/Warranty
APPEARANCE
UC-4000
■FRONT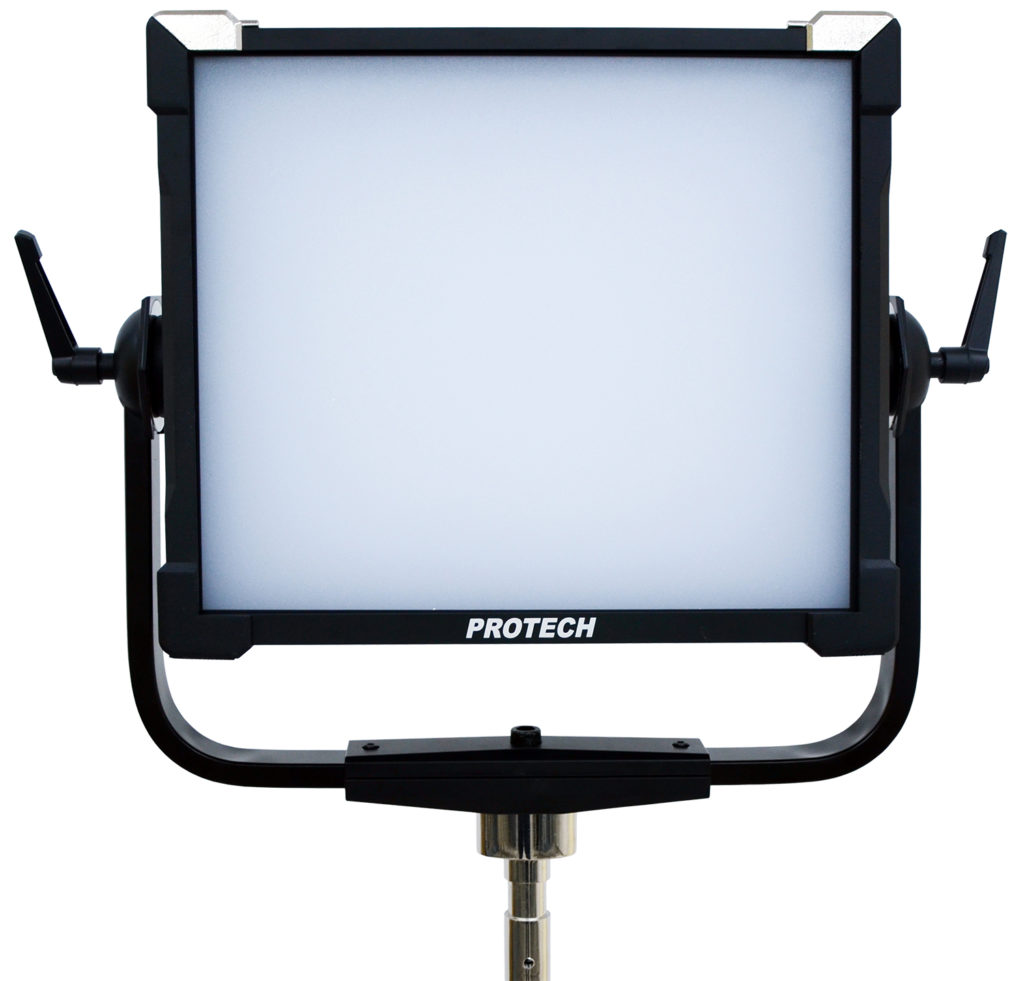 ■BACK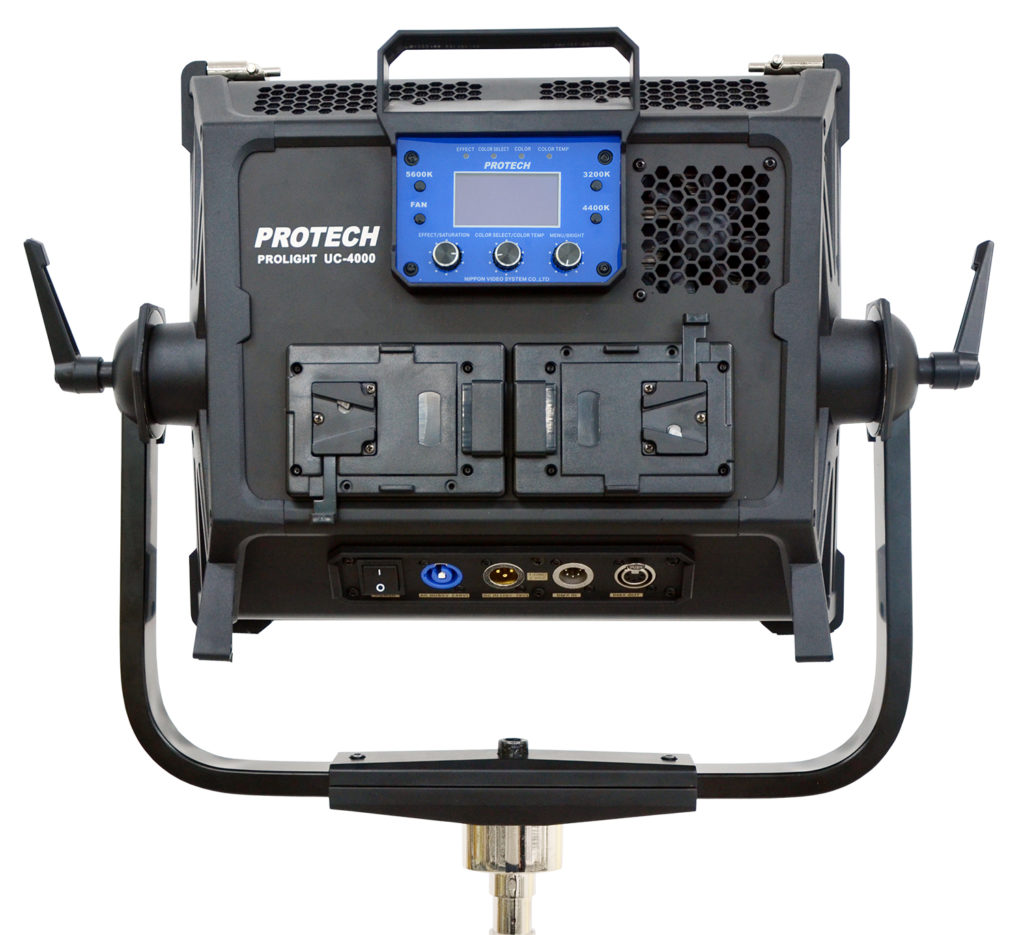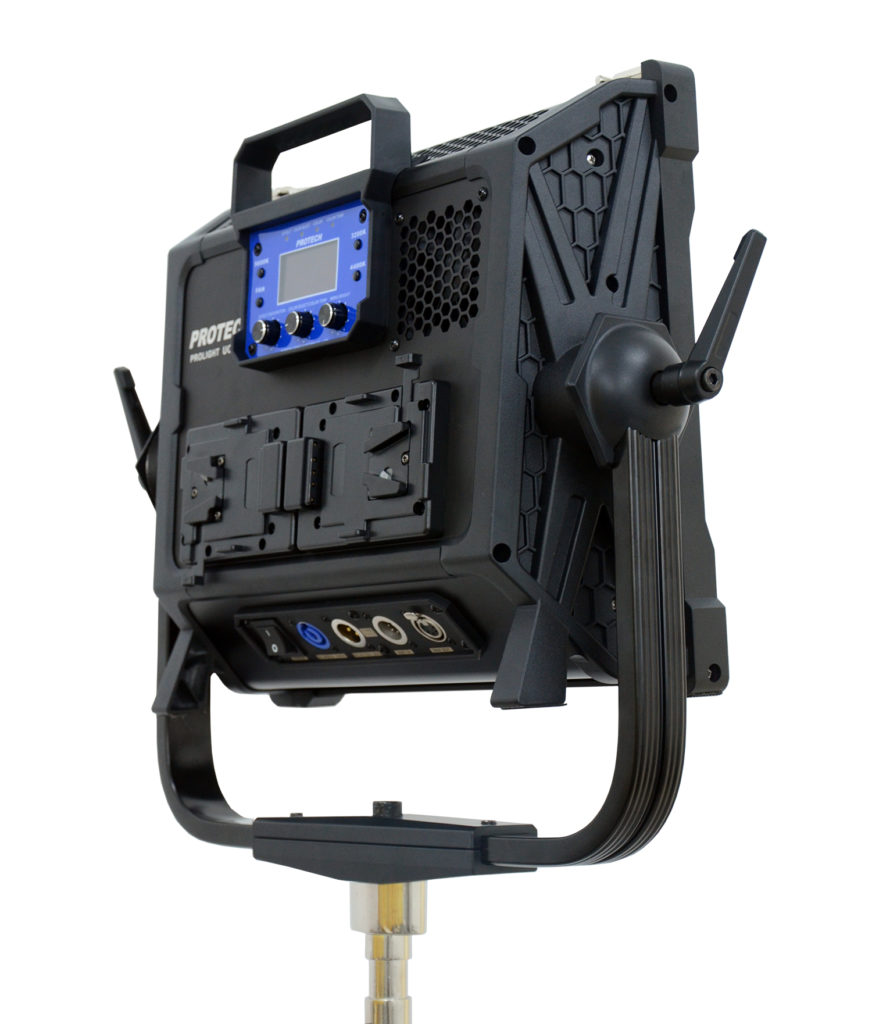 ■EXAMPLE OF USE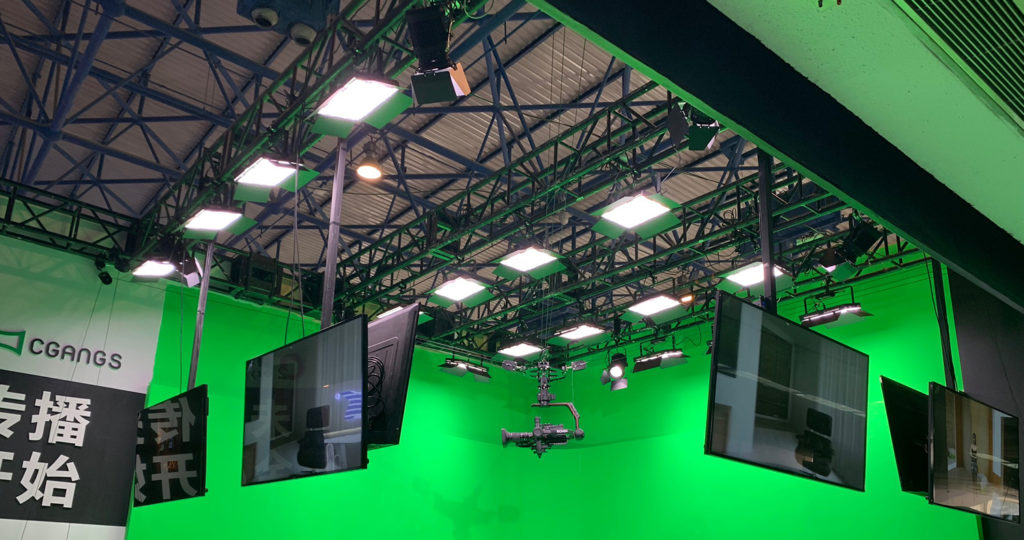 Note. Features, design and specifications are subject to change without notice.
UC SERIES